For nearly three decades I have worked as a musician, traveling extensively, performing in a wide variety of ensembles, in a wide range of styles, both at home and abroad. As a working musician, performing several times a week in the Chicago area, I use a number of different accessories, and with this daily use, I see firsthand what has strength, durability and quality. The accessories listed on this page are items that I personally use and highly recommend.
---
MOORADIAN COVERS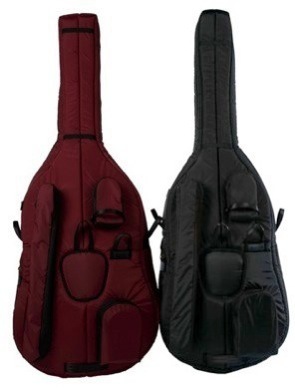 Mooradian makes the absolute best gig bags available today. Made in the USA for more than 25 years, this is the only gig bag that I sell and the only gig bag that I use on my own personal basses. Mooradian consistently uses the best fabrics and materials available in combination with a meticulous sewing and manufacturing process, thereby producing a top quality product. These gig bags offer the optimum balance of protection with minimal weight and long lasting durability. For current pricing and any questions about sizing and fit, please contact me.
Standard Model
Black nylon fabric
1/10, 1/8, 1/4 sizes – one size fits all
1/2, 5/8 size – one size fits all
3/4, 7/8, 4/4 size – one size fits all
Features:
3/4" foam padding
Colors available: black nylon fabric
Front bow pocket, large enough to fit a hard-shell bow case
Front wheel/accessory pocket
Backside large music pocket
Shoulder strap with hooks and D-rings
4 handles
Deluxe Model
Black, silver-grey, blue, burgundy or green high quality polyester fabric
1/10, 1/8, 1/4 sizes
1/2, 5/8 sizes
3/4 size – small, medium, and large
7/8 size – small, medium, and large
4/4 size – small, medium, and large
Features:
1" foam padding
front bow pocket, large enough to fit a hard-shell bow case; padded bow insert
front wheel/accessory pocket
all front pockets have thicker material by the zipper, allowing for one-handed opening and closing
padded shoulder strap using wide, thick seatbelt material, and large sized hooks and D-rings
smaller back pocket, above large back pocket
interior zipper and pin guard on large back pocket
4 padded handles
---
ACOUSTIC IMAGE AMPLIFICATION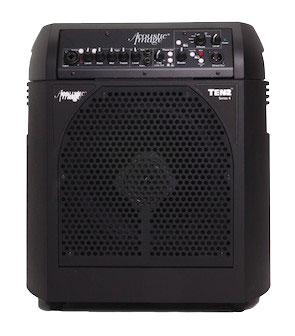 Acoustic Image amplifiers and speaker cabinets are completely designed and manufactured in the USA. For more than a decade, Acoustic Image is the only amplifier that I have used. Quite simply, these amplifiers reproduce the true, acoustic sound of my basses, only louder. Acoustically transparent—something I have not found with any other amplifier—not even a certain iconic, direct-soldiered, hand-made amplifier from the West coast. No "sound coloring" whatsoever. The ultimate in balanced high-fidelity sound. For current pricing and availability, please contact me.
Acoustic Image Products
Flex
Contra
Ten2
Ten2 EX
Coda
Coda EX
Corus
Corus EX
Clarus
---
DAVID GAGE "REALIST" PICKUP FOR DOUBLE-BASS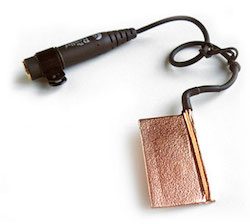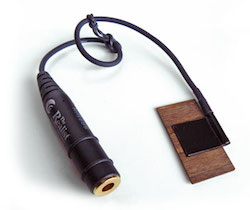 Since the beginnings of amplified musical instrument technology in the early 20th century, we double-bassists have been on a continuous quest to find the best system to authentically recreate the acoustic pizzicato and arco sounds of our instrument. Designed by Ned Steinberger in collaboration with David Gage, the "Realist" is the optimum combination of simplicity, dependability, and affordability, all while reproducing the rich, full tone of your double-bass. The "Realist" has a very high output, resulting in a very high signal-to-noise ratio, which means you do not need to use a pre-amp. Simply plug directly into the amp from the pickup.
Copper Element ("Copperhead") – $220
Wooden Element ("Naturalist") – $220
---
DOUBLE BASS STRINGS
As a convenience to my customers when performing set-up and adjustments of double-basses, or to purchase when your current strings have reached their life's end, I offer a limited selection of strings for the double-bass. In addition to "long-E" strings for basses with low C-extensions, and "B" strings for 5-string basses, I offer three different varieties of double-bass strings made by Thomastik and all fourteen varieties of double-bass strings made by Pirastro. Due to constantly changing foreign exchange prices, please contact me for information on pricing and availability.